Engineering & System Integration
JoA Automation provide expertise and wide array of experiences can be put into use in almost any Factory Automation, Process Automation & Process Control System that is common in Industrial Gases, Semiconductor, Chemical, Petrochemical, Palm Oil, Rubber Industries, Dairy Processing, Pharmaceutical, Biotech, Water, Waste Water, CMS and Power Industries.
• Fibre/ Copper LAN Telecom Distribution
• Smart Building Solutions
• Earthing and Lightning Protection
• Cable Management (Factory Automation/ Solar/ Oil & Gas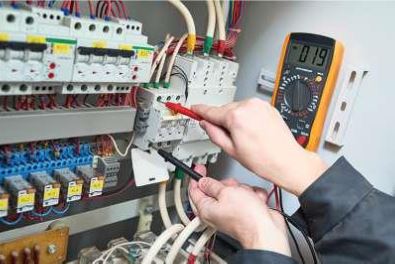 Troubleshooting & Repair Service
We also provide maintenance, service, repair, verification and calibration to all the industrial products we represent and distribute. You have our commitment to provide continuous support for all your valuable customers.
Building Automation & Building Facilities
Building automation comprising of M&E maintenance, energy control, HVAC control, security system (CCTV), telecommunication lines and etc. According to the statistic, a conventional building consume 40 to 60 percent of electricity energy on HVAC.
We provide professional solutions in energy control and maintenance in order to achieve low green building index. Building M&E maintenance also a big challenge as component keep evolve, modified and retrofit part and component become very important when we face with obsolete part.
1.Kota Bharu Airport – AHU & VFD
2.Syarikat Kota Jaya Sdn. Bhd. – IP Surveilliance System
3.Goodyear Subang Court 3 & 5 – IP Surveilliance System, Access System and Lightning Arrester
4.Villa Putri Condominium – IP Surveilliance System
5.Confucian Private Secondary School – IP Surveilliance System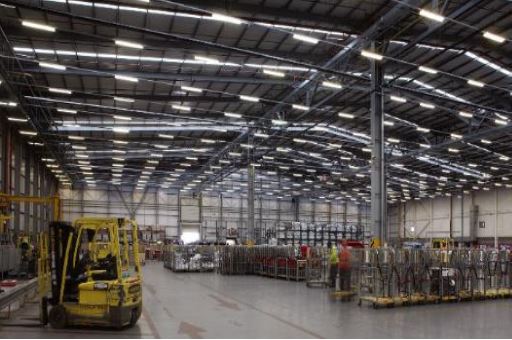 Green Energy by LED's Technology
The conversion to Digital Lighting is rapidly changing the way we use and think of lighting. The expectations are that by 2020, 80% of the North American lighting market will have converted to LED lighting. As this new technology progresses it will offer much more than just energy savings and longer life, the limitations may only be up to the user's imagination.
Our goal is to provide our clients with the best value for personalized service, quality, and price. Together with our partners from around the world, we work hard to offer best solution to our clients. With wide experienced as certified Energy Auditor and Energy Manager in the lighting industry, we are your best partner during this transformation and challenge us with your lighting needs.
1. B. Braun Medical Industries Sdn. Bhd. – Fluorescent tube replacement with LED lighting
2. Safran Landing Systems Malaysia Sdn. Bhd. – LED High-bay light installation
3. Top Glove Sdn. Bhd. – Replace conventional high-bay light with LED high-bay type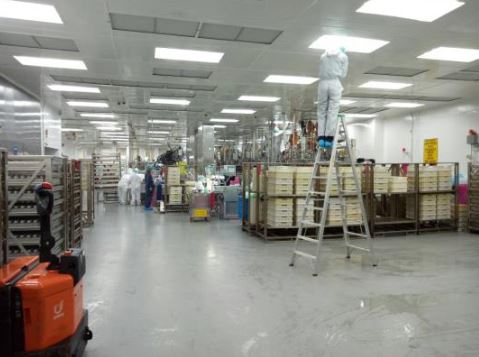 We have been providing services for onshore and offshore for installation, engineering and commissioning. The projects mainly involve intrinsically safe products (galvanic isolator, Foundation Fieldbus, HART Mux ..), alarm annunciator, remote access display or HMI, power supply, indicator, sounders, surge protection devices, grounding inspection, level and flow control, biogas, Ex and Non-Ex junction boxes and many more. We have well qualify experts in intrinsically safe, surge protection, grounding, etc. at your service.
1. Installation of safety barriers and surge protection device for MTBE plant
2. Installation of safety barriers and surge protection device for Ethylene plant
3. Installation of safety barriers and surge protection device for BASF plant
4. ESD Link for ship to shore and shore to ship for MISC 5.Water distribution plant at Sunway Kayangan for Syabas
Almost 45% of the energy used in a commercial building is used to control HVAC. Energy Service Consultant proved that 30% energy saving can be achieve. New built HVAC system in can be improve with correct measurement and configuration. Here at JoA Automation Sdn Bhd, we offer all-in-one solution for clients to maximize the efficiency of HVAC system including upgrade of the existing system or to design and install new system.
1. Pusat Pentadbiran Kerajaan Persekutuan, Putrajaya
2. Mid Valley Shopping mall
3. UiTM
4. KLCC5.Sungai Buloh Hospital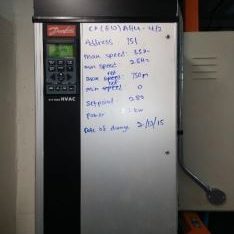 Lightning, Grounding & Surge Protection
Grounding is most crucial protection for any system from surge or lightning strike. Failure might lead user to facing expensive replacement cost, unscheduled operation, down time of production and most importantly is saving live. We provide complete services including inspection and diagnostic, installation of lightning, grounding and SPD to our customers.
1. Syabas Water Distribution Plant at Sunway Kayangan
2. Green Avenue Condominium
3. GPS Coordinate Station
4. Vista Lavender Apartment
5. Goodyear Subang Court 3
One Project, Five Benefits
• Reduce electricity bill 15-20%.
• Comprehensive Maintenance* for All Lighting throughout the period.
• Comprehensive Maintenance* for All Automation Panel throughout the period.
• No complaint anymore.
• Satisfaction end user.
We Are Able to Turn All Building to Green